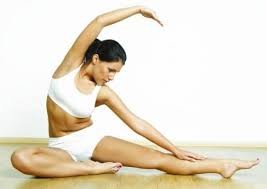 I am Oswin Dacosta a best seller at Amazon with my book "How To Get Abs" I started this website to showcase my exercise and diet knowledge with my team for those truly interested in weight loss and a healthy lifestyle. We are a premier fitness, training, and yoga specialists with a strong commitment towards personalized training and individual attention for those seeking to achieve a healthier lifestyle.
There is nothing more important than good health, not to mention an appealing body. So why aren't you working out? Probably because you're just now checking us out. We're a one-stop fitness instruction emporium. Remember to always consult with your physician first before starting any exercise program .
Please feel free to check out my different posts which are updated regularly, and see what topics you are most interested in. The concept of this website is based around getting in good physical shape and living a clean and healthy lifestyle. You can see my latest post running along to top of the page and on the right hand side, and don't forget you can always check out archived articles too to see older posts. Feel free to subscribe to my blog here, or newsletter at www.achieveitforyou.com.