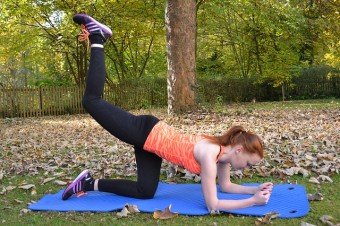 7 Tricks to Help You Get Back to Working Out
Most of us have been there; you device a workout routine that you know will get you to exercise or visit the gym more. You predict that in just three short months, you will look as good as the people you see on TV. Only to end up a week later on your couch, binge eating and wondering why it is so difficult to stay focused on your fitness goals. If you have slipped up or have taken way too long a break from living healthy and exercising, here are 7 tricks to help you get back to working out.
Here there are:
Start small
Most of the time the problem is thinking about how big a commitment exercising can be. You may not be willing to take an hour off your day just to go to the gym. But you can take 5 minutes to take a brisk walk or a light jog. This will act as your launching pad. As soon as you accomplish this small goal, the good feeling you get will motivate you to keep going.
Make it a debt
Mobile Apps like Pact make it difficult for people to quit. Once you join Pact, you become a member of a community that will hold you to your word. If you do not accomplish your pledged fitness goals within the stated time, you are charged a certain amount of money; if you do, you are paid a certain amount as well. That should keep you motivated.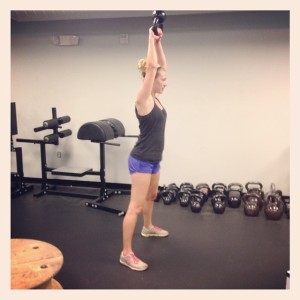 Make it part of your to-do list
One of the main reasons why people find excuses not to workout is because they think of it as a time waster. This will not be the case if you actually have time allocated to working out. Make it part of your diary and you will find that it is easier to stick to that schedule as you normally do.
Be part of a one-month challenge
Another big problem is that most people think of exercising as a life-long activity. Although, ideally it should be, that kind of commitment is a little discouraging to some people. What you can do instead is to think of it as a short burst of commitment. Make it a one-month challenge that you must complete. Breaking it down like this will make it seem manageable.
Get a committed workout partner
It is often easy to back out of things when you are only answerable to yourself. But if you find a workout buddy, someone you need to help out and answer to as well, then it will be more and more difficult to come up with excuses not to workout.
Refuse to be a statistic
A vast majority of the developed world is suffering from lifestyle diseases like obesity and diabetes. It has become so rampant that people who are not overweight are the exception in the society. Become a part of the elite group. Think of yourself as special and refuse to be part of the problem.
Hire a trainer if your budget allows you
Trainers bring in a new focus and twist to things. One of the main reasons as to why some people fall off the workout wagon is because they get bored of the same old routines. Hiring a trainer will infuse some excitement into your workout sessions.

It might be difficult to stay motivated when it comes to working out. But if you list the benefits, you will see that they outweigh the disadvantages by far.

Bonus Tip

Once you start to workout make sure you change up your workout routine a few times a month. You body will be stimulated by your new workout routine. In a sense your body learns your routines and you have to spice it up by working out and doing something drastically different from time to time. If you normally start out by using the stair climber, then moving to the weight, then to the treadmill. Mix it up and do it in reverse order. Even change the amount of time your would normally spend doing your exercise to doing a different exercise to adding many more reps, or lowering your reps. The possibilities are only limited by your mind. Be creative and have fun with it and boredom is far less likely to happen. Here is a good abdominal solution program that will also help you along the way to slimming down and getting 6 pack abs.


Posted by: oswingrant on February 6, 2016